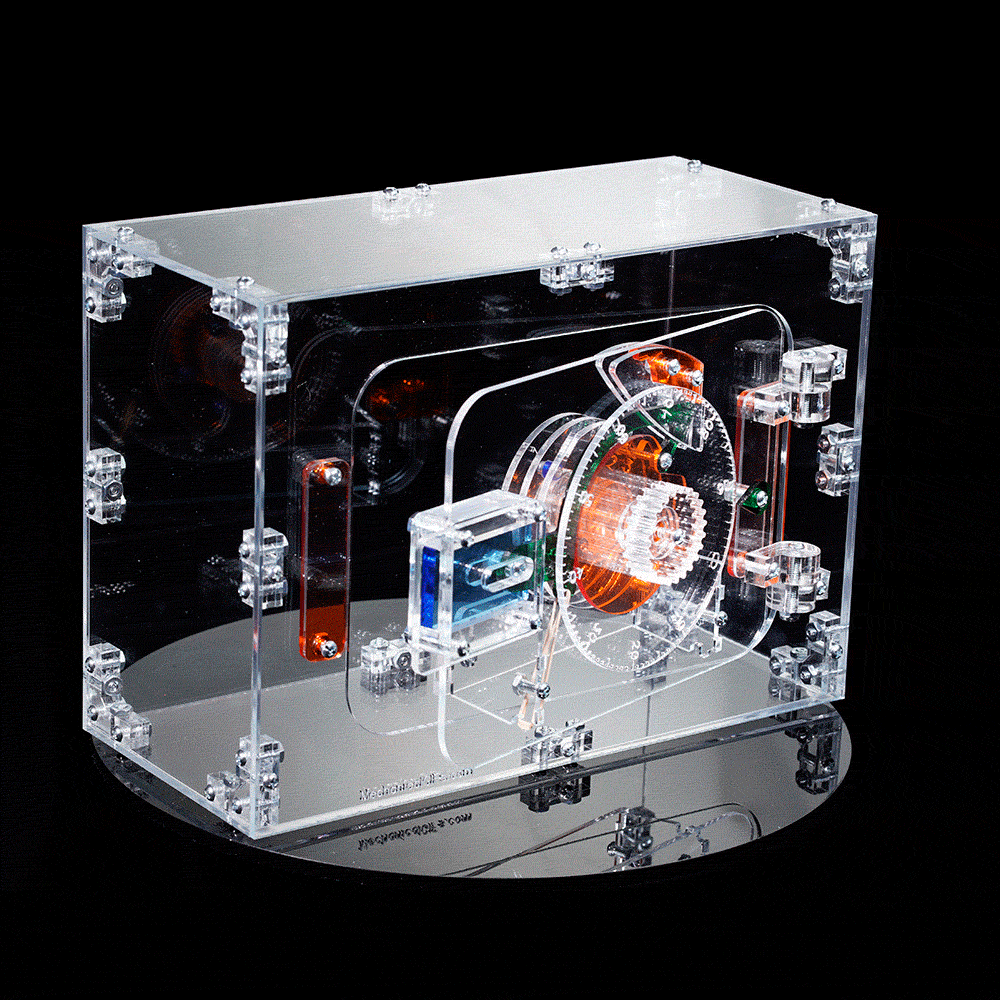 Safe
This large kit assembles into completely transparent safe with a fully functional three-tumbler combination lock on the door. When the combination has been entered correctly, an additional turn of the dial past zero engages the bolt and withdraws it, allowing the door to open.
Because all parts of the lock are made of transparent acrylic, you can see the operation of the code tumblers perfectly clearly. The pins that engage between neighboring tumblers are colored acrylic, so they stand out and demonstrate their function in encoding the combination. By watching from the front, you can figure out the combination. (You can even learn that every combination lock actually has two different combinations: one that works when you start by turning clockwise, and another when you start by turning counter-clockwise.)
The lock in the door of this safe is identical to the standalone Combination Lock kit. If you like locks, check out our Pin-TumblerLock and Gift Card Lock Box kits. There are also sets that get you two or four lock kits together at a discount.
sale